The Amazon Effect...Are You Ready?
Jul 06, 2017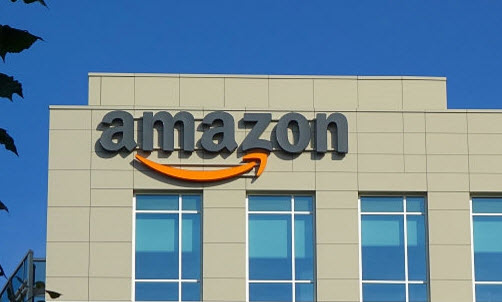 Unless you've been living under a rock, you are well aware of the impact that Amazon has had on the retail industry.  But, the "Amazon Effect" goes far beyond the retail industry.  It not only directly affects the global supply chain, but it also indirectly impacts other sectors not involved in the retail supply chain.

What is the "Amazon Effect?"
One definition is that "The Amazon Effect is the impact the digital marketplace has on the traditional business model regarding consumer expectations and the new competitive landscape. Consumers now expect their buyer journey to be entirely frictionless and immediate, regardless of the particular industry or product in question. This has in turn raised the status quo for a brand relative to both direct competition and indirect alternatives. For example, Amazon does not directly compete with a salon chain, as consumers are unable to purchase a haircut from the web platform. However, Amazon's convenience, value characteristics and extensive network have influenced consumer expectations, meaning they will still compare the experience they have at the salon to the high bar set by Amazon...'"  (Source: MillennialMarketing.com  This last statement is important because it not only carries over into other sectors serving consumers, but also those sectors serving businesses.   

The Amazon Effect is having wide ranging industry impact throughout the global supply chain.  And, the wider it spreads, the more industries and sectors that will be affected.  This article outlines the range of impact across the global supply chain.  If you're a manufacturer of parts that go into consumer products, your business is not immune.  https://www.facebook.com/dwsassociates/posts/2039113409656166 
The Amazon Effect is also creating intense price competition and it is creating even more cost cutting stress on consumer goods manufacturers and their suppliers.  Amazon is the king of the "lost leader business" model.  In fact, their entire online shopping business is a lost leader.  They, fortunately, make up the loss from the revenue and profits from other services and advertising revenue they generate as a result of their huge customer base.  This is not a new practice, but the scale of it is and what's worse is that other large online shopping services like Jet.coma and Wayfair.com are following the same practices.  As a result of this intense price competition, other organizations are putting pressure on their suppliers to drop pricing.  Walmart, for example, has held meetings with P&G, Unilever, Conagra, Coda-Cola and other big name companies demanding across-the-board 15% price reductions at wholesale.  And, Walmart expects consumer goods manufacturers to help Walmart beat head-to-head competitors on price 80% of the time.  This will cause consumer goods manufacturers to cut their own costs, including jobs, as well as pressure their raw materials suppliers to further reduce their costs - leading to an ongoing spiral of cost cutting, job eliminations and additional pressures for change.
The Internet gave us eCommerce and that birthed Amazon.  Few predicted the enormous implications that would have on retail, society, manufacturing, distribution and other areas.  Every single American is affected by the Amazon Effect, which is now inescapable.  The only remaining question is whether your business, your government leaders and you are planning for this and preparing for the inevitable changes which will continue coming?
The Amazon Effect is having an impact in many other areas and aspects of our lives.  For more on the Amazon Effect, check out these articles
The Amazon Effect: How Retailers View Amazon's Position in the Marketplace
How the Amazon Effect Will Change Your Life and Investments

How Amazon Swallowed Seattle
Everything You Need to Know About The Amazon Effect
Amazon Effect Worshippers Flocking to Large Churches
The Amazon Effect: Impacts on Shipping and Retail
The Amazon Effect on Digital Payments
Amazon is Changing The Future of Shopping by Reshaping the Customer Experience
9 Reasons Why Amazon Prime Days Matters to Amazon and the Rest of Retail

Dudley Stevenson, founder and CEO of DWS Associates, has over thirty-five years' experience in consumer marketing, business-to-business marketing, and direct marketing, including developing, planning, and implementing go-to-market strategies. He's also the author of "Marketing Direct: Breaking Through The Clutter." Working with organizations ranging from start-ups to Fortune 100 companies, he and his team have helped clients such as IBM, Sony, Neiman Marcus, Arizona Highways, Marshall Field & Co., Mrs. Field's, UNICEF, and Patagonia implement successful direct marketing programs. A longtime member of the Direct Marketing Association and the American Marketing Association, Stevenson is also a sought-after speaker. He's given hundreds of presentations and workshops on marketing and direct marketing. His "Marketing Planning 101" workshop alone has reached more than 100,000 marketing and sales professionals.
Add Pingback
Please add a comment
You must be logged in to leave a reply.
Login »