You must be logged in to save Bookmarks.
To find out more about our marketing applications, products and services, click here or call us today at (651) 666-0934.
CRM Application / Vendor Assessment Program Service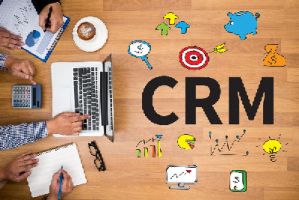 Our CRM Application & Vendor assessment is an evaluation of potential CRM solutions and the vendors that provide the solutions.  We help clients determine which applications and vendors are the best fit for  their organization's needs.  We base the evaluation on the ability of the application and vendor to deliver on your requirements. We review the following areas:
General performance factors such connectivity with other applications, etc.
Technical requirements like the ability to customize various solution modules
Contact management capabilities
Customer service and support capabilities
Marketing functions / capabilities
Sales functions / capabilities
You have the option of choosing either the CRM Assessment Program or the CRM vendor and application assessment, or both. Pricing includes conducting the analysis, producing and presenting all final reports.  Because requirements vary considerably across industries and size of businesses, we will provide you with an exact quote for your business upon request. 
Starting At: (Call for quote or complete the information request form in the contact us section for additional information and pricing.)