Benefits of Marketing Connection Membership
Marketing Connection Newsletter with up to date coverage and review of marketing topics of interest to keep you knowledgeable and ahead of your competitors.
Marketer's Toolkit - FREE access to more than 150 interactive tools & apps for planning and analysis, including strategic planning, direct marketing, market research, digital marketing, product marketing, catalog marketing, retail and more.
FREE Access to members only content.
On-demand webinars and workshops the key areas of marketing and direct marketing.
Members Only special offers and pricing for tools and services.
Priority access to consulting services, application development and support team.
Special pricing for privately branded, custom tools and content development.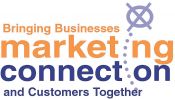 Join Marketing Connection mailing list and as a Thank You, we'll send you a FREE Campaign Toolkit (includes 7 tools to help you plan and analyze marketing campaigns).  You'll receive our newsletter, special offers and timely updates on new products and services as well as valuable information and marketing news. 
Please provide only a business email address (i.e., yourname(at)companyname.com).