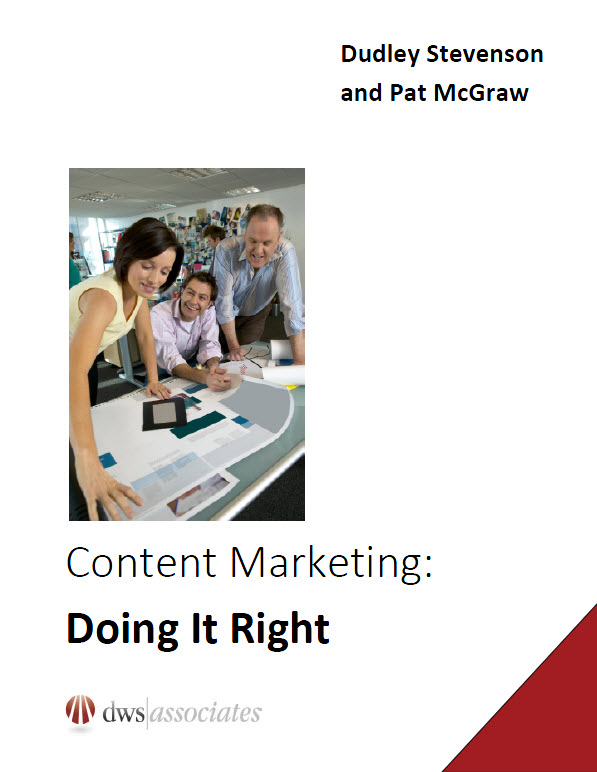 You must be logged in to save Bookmarks.
To find out more about our marketing applications, products and services, click here or call us today at (651) 666-0934.
eBook - Content Marketing Doing It Right
This eBook discusses the do's and don'ts of content marketing for both B2C and B2B industries.  The overall approaches to developing and executing a content marketing strategy and the actions you need to take to make it work correctly for you.  And, for us, marketers, content marketing is a tool that we use to drive business, to attract and retain customers.   It's not about how much content you can generate, it's about generating the right content to direct at the right audiences at the right time so that they act with the ultimate goal being their buying something or influencing others to buy something.
Please complete the form below to receive your eBook.  An email with a download link will be mailed to you immediately.  (Please provide work email or non generic email address.  Only the asterisk (*) are required.)