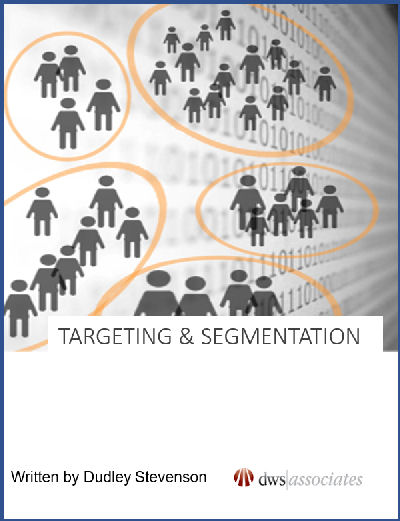 You must be logged in to save Bookmarks.
To find out more about our marketing applications, products and services, click here or call us today at (651) 666-0934.
White Paper - Targeting & Segmentation
If Direct Marketing is the focusing of resources on the superior opportunity then targeting is the activity which identifies the superior opportunity. In other words, targeting is the technique used to locate the prospects that are most likely to want to buy from you... Targeting and segmentation are key to successful marketing.  You can have the best product or service in the world and if you're not communicating with the right audience, you may never sell it.  This white paper talks about all the important aspects of planning and executing your targeting and segmentation strategies.
Please complete the form below to receive your white paper.  An email with a download link will be mailed to you immediately.  (Please provide work email or non generic email address.  Only the asterisk (*) are required.)