You must be logged in to save Bookmarks.
To find out more about our marketing applications, products and services, click here or call us today at (651) 666-0934.
Higher Education Marketing
Self- Assessment
The Higher Education Marketing Assessment is a detailed audit of your institution's marketing that gives you an impartial, neutral valuation of your marketing strategies, processes, practices, programs, and operations. It is designed as a self assessment to quickly identify areas of opportunity and problems that are affecting your institution's marketing performance. 
The assessment is broken down into the following areas:
Business / Marketing Challenges Facing Your Institution
New Student Acquisition / Lead Management
Student Relationship Management
Marketing Management
Planning & Control
Program Management and Marketing
Marketing Communications and Promotions
Organization
Service
Marketing Information Practices
Click the link below to use tool (You must be registered and logged in to view link).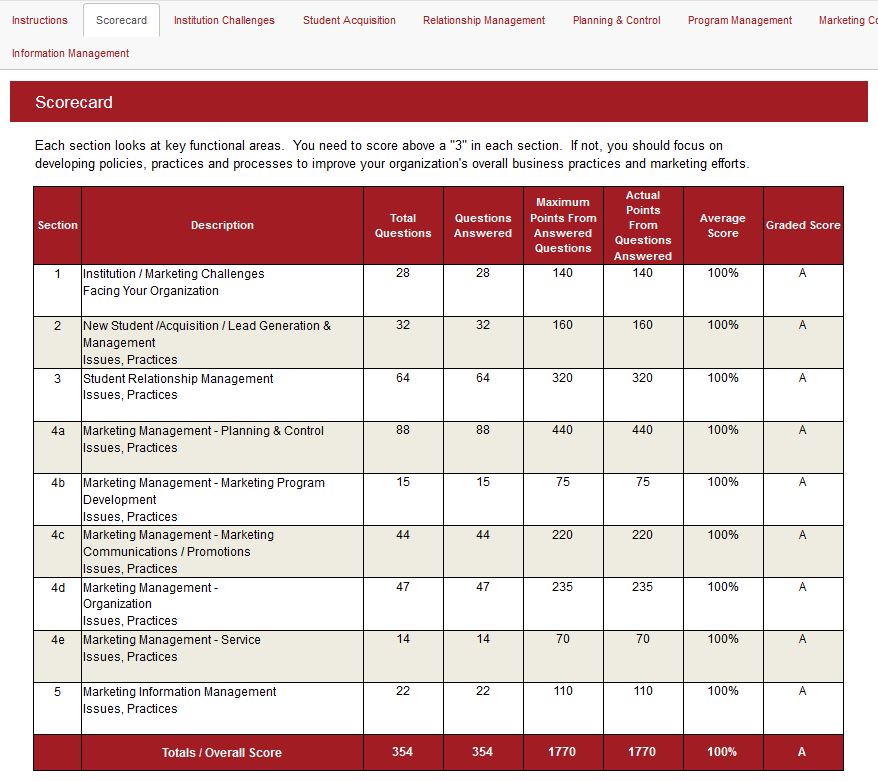 If you would like a copy of this tool, please email info(at)dwsassociates.com with "Higher Ed Marketing Assessment Tool" in the subject line.