Influencer Marketing: More Confusion Over Simple Concept
Jan 09, 2017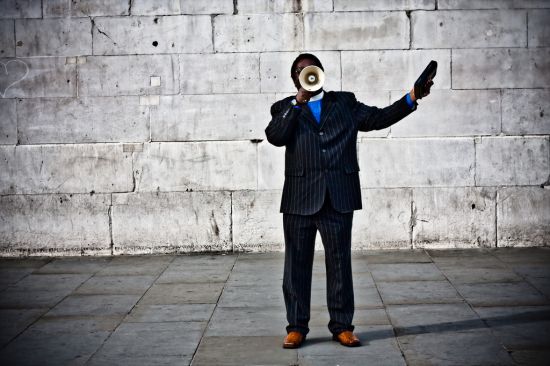 I hate new names for old concepts.  It's confusing.  It's often times deceptive, immoral and unethical.
That said, let's chat about "influencer marketing" because it's a simple, effective concept once you get past all of the confusing B.S. that's being written and said about it by "digital marketers".
What is Influencer Marketing?
Here are a couple of definitions from some reputable sources…
Influencer marketing is a type of marketing that focuses on using key leaders to drive your brand's message to the larger market. Rather than marketing directly to a large group of consumers, you instead inspire / hire / pay influencers to get out the word for you.  (Source: Downloaded from https://www.tapinfluence.com/blog-what-is-influencer-marketing/ on December 23, 2016)
And then there's this one...
At ION, we have a simple definition for influencer marketing that is functional but also philosophical. Influencer marketing is about relationships, trust and shared interests. We think the only reason a social media creator should be speaking about a product or service is because they believe in it. They may or may not work directly with a brand to create content and align the message but it should be clear that they actually love what they are recommending to their audience.  (Source: Downloaded from https://www.linkedin.com/pulse/influencer-marketing-what-you-think-its-much-better-eric-r-burgess  on December 23, 2016)
And just because you should always have 3 choices...
Influencer marketing involves talking to your audience, conveying your message through a voice they trust. When you ask people who are well-versed on a subject and have great reach (think about thought-leaders, industry professionals, bloggers, or even influential consumers) to create content or amplify content for your brand, what you are doing is utilizing influencer marketing to help grow awareness, build trust, and drive sales for your brand.  (Source: Downloaded from http://www.forbes.com/sites/danielnewman/2015/07/14/influencer-marketing-done-well-converts-paid-media-to-earned-media/#75452a64544c on December 23, 2016) 
Getting any clarity out of any of those definitions?
Not to sound like my Dad, but when I started in marketing back in the 1980's, we have two concepts that seem to be similar.  The first was "paid celebrity endorsements" and the second was "media coverage", both generally handled by the PR department back in the day.
The more you read about "influencer marketing", the more it sounds like "paid celebrity endorsement" because the organization is paying someone with a large following and/or strong awareness in the market to wear, use, say something wonderful about a product/service.
In some instances, you write what the "influencer" will say.  In other instances, you let the "influencer" produce the "content".  For those of you that have bought time with your local radio or television station, you probably encountered this when you are the sole sponsor for the morning/evening sports or weather.  Sometimes the personality will ask for you to write something and other times they will "wing it" so it sounds personal, off the cuff, more honest.
The problem is in some instances, "influencer marketing" seems to want to hide the fact that the "influencer" is being paid.  The presentation is "…hey everybody, I just wanted to stop doing what I normally do and talk to you about my love for …"  And failure to disclose that you are a paid spokesperson and presenting the product/service as something you use and recommend out of the goodness of your heart is … deceptive.  Immoral.  Unethical.
You get the point.
Now, "media coverage" is when you reach out to the media and pitch a story that they elect to cover as part of their editorial efforts.  For example, you have a new product that has delivered positive results for several users and the local TV/Radio/Newspaper elects to create a story about the product and its impact.  You don't pay them to do this.  And they write their own story – which can be positive or negative, depending upon what they uncover during their research.
The Argument Isn't "Is this Paid or Earned Media", The Argument is "Is this Misleading and Deceiving Your Audience?"
Again, what you name this tactic isn't really all that important.  What is important is how you use it and the results of those efforts.
You want to pay an "influencer" to read your copy or present their own "content" – great.  But where are you going to draw the line regarding transparency?  Are you going to include "Influencer is a paid spokes-person for our product"?  Or are you going to try and pull a fast one on your audience, hoping that the rewards surpass the risk of getting caught and crapping all over the trust you and the "influencer" has been building and maintaining over time?
You want to work with an "influencer" and let them decide from an editorial standpoint rather than an advertising standpoint that your product/service/story is of interest to their "followers" and "readers" and "viewers"?  Then let them investigate and come up with the angle, the hook – then create the content and share with their audience/followers?  Great! 
Tips for Navigating the Quagmire
Marketing, communication and media is becoming more and more complicated. Many marketers and business leaders are finding it difficult to learn, embrace and maximize their use of new media. They struggle with understanding the difference, value and how to best use earned media, paid media and owned media .(Check out this for definitions of earned, paid, and owned media.)
Many brand and digital marketers are poorly confusing influencer marketing with earned media. Some of these marketers may be making innocent mistakes. However, some very well know the difference but are pretending that they don't. As a result they are negatively impacting their brand perception and damaging relationships with the people who they claim they want to embrace and invite closer to their brand.  (Source: Downloaded from http://www.pammarketingnut.com/2015/06/influencer-marketing-is-not-earned-media/ on December 23 2016)Pam Moore, the author of the above, is very nice in the above presentation. 
I am more of a black-and-white kind of person so when she writes "…marketers and business leaders are finding it difficult to learn, embrace and maximize their use of new media…", my reaction is that these people damn well know what they are doing. 
For some, it's knowingly misleading and deceiving their audience.
Are you paying someone to do/say something to their audience/followers?  Then my suggestion is "make sure they know this person is your paid spokesperson."
Are you paying someone to create their own content about your product/service that they will share with their audience/followers?  Then my suggestion is "make sure they know this person has been paid to create and present the content."
Are you providing them with free product/service and asking for an endorsement? Then my suggestion is "make sure you're transparent so your audience doesn't feel like you are trying to mislead or trick them."
Have you suggested a unique storyline for an influencer to explore and research and then create and share their own content with their audience? Then my suggestion is "be thankful and hope that you can then leverage this truly independent third-party content because it is positive and valuable for your own audience."
Conclusion: Measuring "Influencer Marketing"
You shouldn't be surprised to read about how "influencer marketing" outperforms advertising.  (Check out this article to make sure you're not surprised!)
Audiences value 3rd party/independent testimonials and review because they assume the individual is doing so because of their experience and belief in what they are saying.  Present something as independent, but actually pay the individual to do so is misleading and can hurt customer trust/loyalty and your reputation.
People value celebrity endorsements even though they know the celebrity/influencer is getting paid and it's really a form of advertising.  Sure there is a little less enthusiasm because people, for the most part, know the endorsement is a paid ad, but done right, your audience can be positively motivated by it.
But no matter what approach/approaches you take – paid and transparent, earned and unpaid - the key is being able to capture accurate data on the impact of the effort so you can determine how well this effort performed in terms of your key objectives.  Depending on the media and audience, you can [ex] provide the "influencer" with unique telephone number, email address and/or URL that they include in their content along with the simple call to action of "…to learn more call/email/visit…"

Patrick McGraw is VP of Higher Educaton Marketing Services and has more than 25 years experience in market research, competitive intelligence, business intelligence including database marketing and CRM, strategic planning, brand development and management as well as operations/campaign management. His work has consistently helped his clients and employers develop and implement more efficient ways to attract and retain profitable customers, enter new markets and launch new products. His areas of focus include the education, hospitality, travel and tourism, hi-tech, telecommunications, financial services, and retail industries on both the agency and customer sides.
Add Pingback
Please add a comment
You must be logged in to leave a reply.
Login »