You must be logged in to save Bookmarks.
To find out more about our marketing applications, products and services, click here or call us today at (651) 666-0934.
Student Recruitment Self-Assessment
This student recruitment self-assessment allows you to quickly gain insight into your current recruitment strategies, practices, processes and programs.  You simply select the most appropriate response (1 = Strongly Disagree, 5 = Strongly Agree) to 35 statements - the self-assessment totals your score so you are able to evaluate your recruitment efforts based on individual/specific topics as well as overall/total score.
Click the link below to use tool (You must be registered and logged in to view link).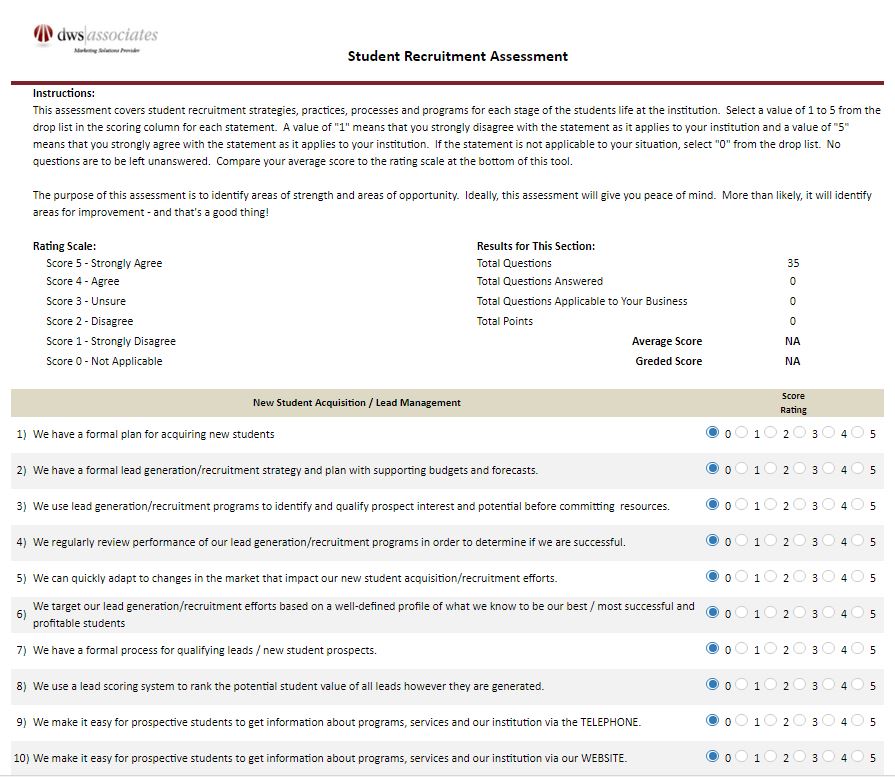 Suggested Reading