To find out more about our marketing applications, products and services, click here or call us today at (651) 666-0934.
Product Launch Project GANTT Chart & Budget Template
This tool will help you plan your product launch plan and lay out each of the activities on a GANTT chart (calendar).  The required tasks are laid out on the chart.   Space is provided for adding additional activities.   The tool helps you define project start dates, project duration in days, finish date, predecessor tasks, project owners and resources required.   The template also includes worksheets for recording budgeted and actual expenses for each task.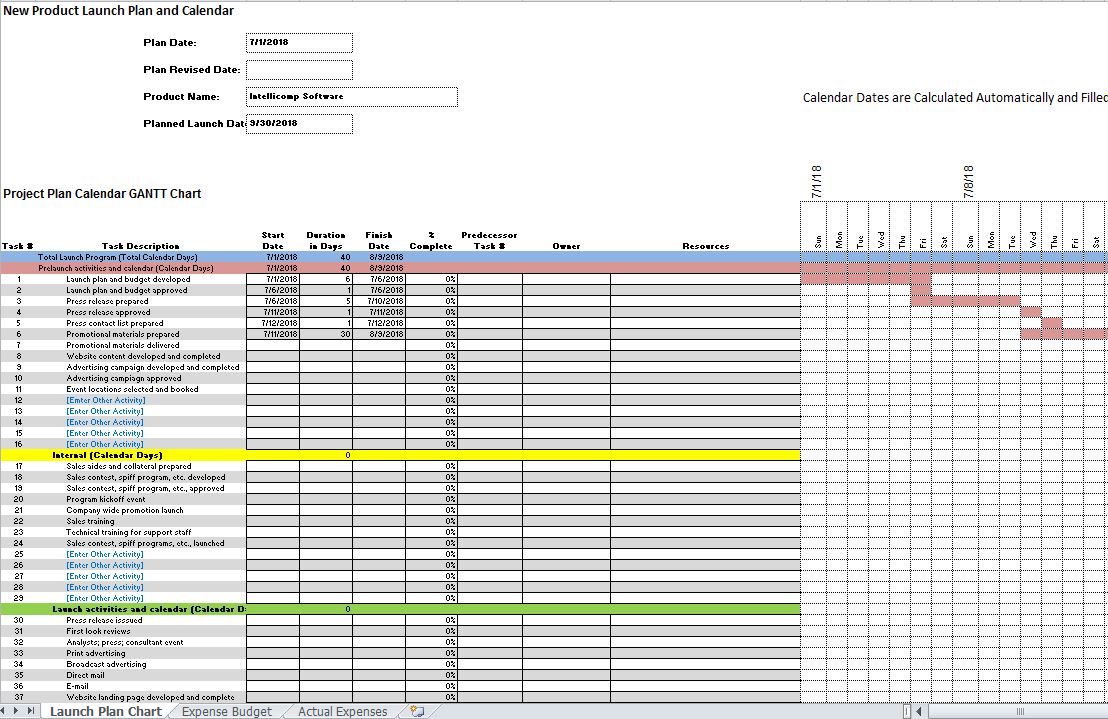 This tool is available for purchase.  To purchase this tool, send your request to
and our staff will contact you immediately.