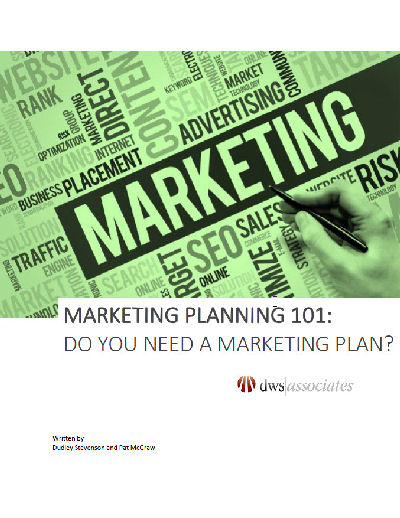 You must be logged in to save Bookmarks.
To find out more about our marketing applications, products and services, click here or call us today at (651) 666-0934.
White Paper - Marketing Planning 101 - Do You Need a Marketing Plan?
The answer to this question is,"Yes, you do...without a doubt if you intend to grow long term and be around in 3 to 5 years or longer."  A lot of people feel that marketing planning is passe.  We're moving too fast in our digital world and we don't need to plan, we need to act.  Well without a road map on how you plan to get there and stay there, you are doomed to fail. 

This white paper outlines the practices, processes and steps of developing a coherent marketing plan and it includes a template for what a proper marketing plan should look like.  
Please complete the form below to receive your white paper.  An email with a download link will be mailed to you immediately.  (Please provide work email or non generic email address.  Only the asterisk (*) are required.)