Why You're Not Answering Their Questions
Apr 09, 2017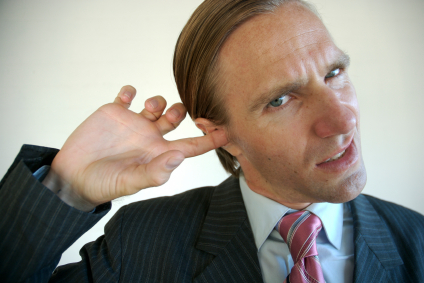 When we are effectively delivering the right information with the right offer to the right person at the right time via the right channel, we're going to see enrollments increase.
Why?
Because that prospective adult student has questions they need answered, and when we answer them quickly, clearly, concisely...good things tend to happen.
The challenge is we don't know what those questions are – we assume we know and we all know what happens when we assume, right?!
Most web forms aren't designed to help us. 
Sure they get the name, email, phone number and mailing address along with the program of interest and desired start date – but how many of you are asking "What is your motivation for enrolling in this program at our institution? What do you want that you feel this degree will help you acquire?
Unfortunately, the same thing goes for phone calls and in-person conversations.  All too often, little to no thought has gone into these opportunities to learn and, at the end of the day, most will ask for the same information that the web form gathers.  
But few are asking "What exactly do we need to know in order to hold a productive conversation with a prospective adult student that helps us both make an informed decision?"
And even if they do ask that question, fewer put the answer to use.
Remember, this impacts retention rates!
A great many institutions are focused on new student enrollments – and they ignore the fact that these encounters during the recruitment phase offer a valuable opportunity to impact retention.
Instead, it's all prospects are equal and they will all experience the same things, in the same manner.
The institution pushes out messages that focus on the "…friendly, helpful staff committed to your success" and the "…challenging curriculum that provides you with skills you can put to use at work tomorrow…"
And the offer is "Apply Now!"
We're ignoring a valuable opportunity to ask questions, gather key data points and helping ourselves get a better understanding of what each student is going to need in order to succeed.
So how can you get the right information at the right time from the right person so that you can, in turn, provide them with the right information at the right time?
Observation and Conversation with a Process
Start off with your current "successful student" – what qualities and experiences do they possess?  What makes them "successful"?
Strong organizational skills?  Incredible time management skills?  Superior communication skills? Incredible reading and comprehension skills? An incredibly supportive employer? Spouse? Family?
Is there an absence of "life events" such as major illnesses, births, deaths in the family during their enrollment?
These, and other questions, can play a significant role in your ability to on-board a new student in a way that increases their chances to succeed.
More work?  Maybe.
Different approach that requires different processes? Yes!
But as we work with colleges and universities across the country, we're amazed to see about 20-25% of them ignoring the prospective new student until the start the application form – and then they limit their relationship to what they learn about the prospective student to what's in the application.
Many of these same institutions are struggling with adult student retention because they are treating everyone the same when, in reality, they have some that need help in one area and others than need help in another area.  And these institutions offer students assistance in these areas but because of a variety of reasons, the students aren't benefitting from them.
The 30-Minute Interview
During a recent Mystery Shopper Audit for a client, we received an email that thanked us for our interest in the program and informed us that the next step was a 20 to 30-minute phone conversation that would provide us with the correct information for decision making and it would provide them with a better understanding of whether or not we were right for their program and institution!
Based on observation, research and analysis, they had identified key data points and attributes that they felt helped them become more effective at student recruitment – and retention!
And they felt it best for them to gather that information as early in the process as possible so they could best leverage their resources and generate a positive return.
What if a prospective student doesn't want to commit to the interview?  They received emails that provided information about the program and asked them to schedule the interview or answer a short survey or register to attend an open house so they could meet a member of the admission team.
What if a prospective student commits to the interview and provides information that the institution identified as "poor fit" for the program?  They told the prospective student that, based on experience, they might want to pursue other options.
What were the questions?
Some were about organizational skills.  Others about communication skills.  Some were about professional experience in terms of leadership, strategy, operations.  Others were about the level of support they expected to receive from their employer and their family.
All of them addressed issues they had identified from interviewing, surveying and observing successful and unsuccessful students of the program. 
What about your own institution?
The above might be a little extreme for some.  That's fine.  But you can still have a process where you are asking for and gathering key information about the student so you can determine whether or not the prospective student is likely to succeed.  And that can help you leverage your resources for greater efficiency – meaning you can schedule more personal outreach (phone calls, meetings) with those you feel offer the greatest potential for success.
Remember, your goal is more than enrollments.  And if you want to reach, if not surpass that goal, you are going to have to focus on how you can serve a certain segment of the adult/post-traditional segment – you can't be all things to all people in that segment. 
And that's why asking these questions and using the answers to drive your next move is critical.
Sure, it's going to seem a little strange at first.  We're talking about how you are going to ask for a lot more information from prospective adult students in order to make sure you have a better understanding of what they need to succeed.
And maybe in some cases to learn that you don't have what they need at all – and you are going to be better off recommending they go elsewhere.  (Or that you need to develop a new service to address this need!)
But at the end of the day, what we're recommending is a dialogue where both parties are asking questions in order to make sure the match is there and both parties will benefit from the relationship.
So figure out what you need to know and develop a process for asking those questions, collecting that information and using it to improve recruitment, retention and graduation.

Patrick McGraw is VP of Higher Educaton Marketing Services and has more than 25 years experience in market research, competitive intelligence, business intelligence including database marketing and CRM, strategic planning, brand development and management as well as operations/campaign management. His work has consistently helped his clients and employers develop and implement more efficient ways to attract and retain profitable customers, enter new markets and launch new products. His areas of focus include the education, hospitality, travel and tourism, hi-tech, telecommunications, financial services, and retail industries on both the agency and customer sides.
Add Pingback
Please add a comment
Posted by
wrbullard
on
Apr 11th, 2017
Valuable points from Pat about the importance of asking the right question - and how understanding long-term fit is critical for both parties.
Posted by
PatrickMcGraw
on
Apr 11th, 2017
William, thanks for the comments...always happy to see you that you have found value in something we've produced.
Pat
You must be logged in to leave a reply.
Login »