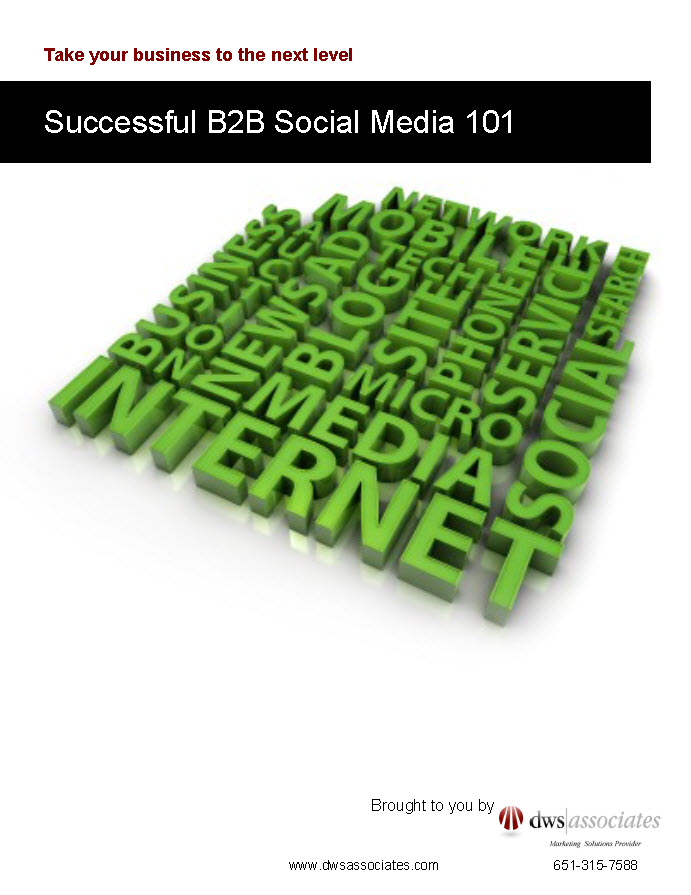 You must be logged in to save Bookmarks.
To find out more about our marketing applications, products and services, click here or call us today at (651) 666-0934.
White Paper - Successful B2B Social Media 101
If you are like most businesses today, you are taking a long, hard look at social media and trying to identify the most effective ways to leverage its strengths in support of your goals and objectives....
Please complete the form below to receive your white paper.  An email with a download link will be mailed to you immediately.  (Only the asterisk (*) are required.)