How Asking the Right Questions Can Increase Enrollments
Oct 26, 2016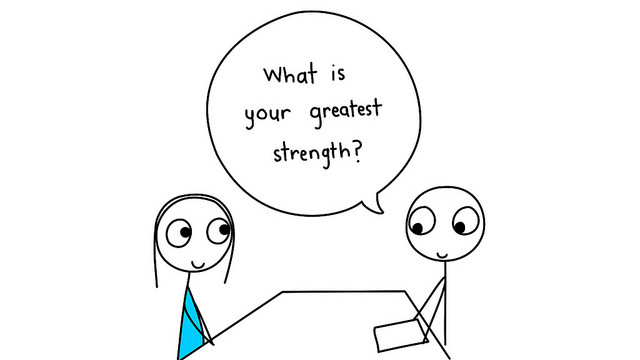 photo: thedailyenglishshow.com
Asking the right questions can help your college increase enrollments – but you also need to have an effective process for capturing the answers, analyzing them and determining how best to put that insight to use.
Let me give you an example.
A prospective student, reaches out to you via a web form in order to request information about one of your degree programs.  Typically, that web form is going to get you the following information:
First Name
Last Name
Email Address
Program of Interest
Desired Start Date
Now, that's enough for you to respond with a nicely personalized email that
Thanks them for their interest in your college and program
Shares key benefits of the college and program in order to reassure them that selecting your college and program is a wise decision
Describes the steps and dates/deadlines necessary to be able to enroll in classes by that desired start date
Introduces the point of contact for the prospective student so that the prospective student knows who to turn to with further questions.
Trying to do much more than this in a first communication is rather risky – you can overload the reader all too easily.
For some prospective students, that might be enough.  They may have done their investigating and information gathering and analysis of that data in order to arrive at their decision to apply and enroll with you – and this act of submitting a web form is their way of getting started.  (Some might just bypass this step and go directly to the online application form without ever reaching out to you.)
But for others, they want/need more.  They have unanswered questions.  They have certain requirements that they need to address.  And those questions/topics can cover a wide variety of things from program specific issues ("Do I have to deal with team projects?") to financial issues ("How can I fit this degree into my monthly budget?") or career advancement ("How will your college and this program help me get a promotion?") or more.
And even more importantly, you need more information but most processes wait until the application stage to gather it – and that costs you time, effort, energy and money. 
For example, your Graduate Programs require a certain score on the GRE or GMAT – but you don't ask for that information until the application process.  That means you could be spending a great deal of your limited resources trying to convince someone to enroll in your program that has not taken the exam or has not passed the exam.  Or, in other words, someone that's not yet qualified to enroll.
For some of you, that means several emails, phone calls and maybe even a 9x12 envelope stuffed with information about your college, the program, financial aid, student services, the local community and more.  (With postage, these beauties typically cost about $10 to $20 each for design/copywriting, printing, handling, and postage.)
Now many of you are thinking "Our enrollment advisor does this as part of their outreach efforts" but here's the rub.
Typically, colleges rely on the enrollment advisor to gather this information through telephone calls, face-to-face meetings and/or personalized emails.  The trouble is that this information is stored in the advisor's head rather than the CRM and that results in other communications being sent via the CRM/automated nurturing process that are not relevant to the prospective student – and in many cases, they are contradictory and confusing.  This can cause you to enroll fewer students.
Again, let me explain with a real-life example.
While auditing the recruitment process for one college, we noticed that the enrollment advisors would manually move their new leads from the CRM and place them into Microsoft Outlook.  This meant that all information gathered by the advisors would be in their own personal Outlook records and their heads but not the CRM.   This meant that the information they were gathering could not be used to drive relevant messages from marketing/through the CRM moving forward.   
This created a situation where the college/program was sending the prospective student contradictory information that led to confusion, frustration, loss of trust and lower enrollments. 
Let's get more specific because this is really important.  A prospective student expressed a desire to start in an upcoming term but they had not taken the required GRE in time for this to happen.  This isn't addressed on the web form so the information hasn't been asked for or gathered.
The enrollment advisor was providing the prospective student with information based on this, but because it was stored in the advisor's head, the college continued to send out communications based on the 'desired start date' that was provided on the web form.  This led to contradictory information being shared with the prospective student, causing the prospective student unnecessary confusion and stress.  This, in turn, negatively impacted the prospective student's perception of the college/program/experience which led to some prospective students to enroll elsewhere.
How to Leverage Communications, Gather Data, Increase Enrollments
In the above scenario, the college is getting the information – they just aren't storing it in a centralized location that allows the right people fast, easy access so that it can be analyzed and used to positively impact action.
So the key here is to develop a process that addresses the storage of the information in the centralized location.
For others, it means a shift in how they address the recruitment/nurturing phase. Instead of pushing out information they feel is relevant, they need to use each attempted contact as an opportunity to not only deliver relevant information to the prospective student but to ask for and gather relevant information from the prospective student and place it in the centralized storage for analysis.
For example, you could ask prospective students to answer a few short questions online in the auto-email response to their web form submission.
Jim,
Thank you for your interest in the MBA program at ABC University.  Your desired start date of spring 2017 is quickly approaching so here is a check list of key dates and deliverables to help you successfully complete the application process:
CHECKLIST INFORMATION
To help you remain on track, please click here and provide us with some critical information or call me at XXX-XXX-XXXX as soon as possible so we can answer your questions and get you started on your application process.
If they click on the link provided, they are taken to an online survey that asks:
Did you take the GRE?
If Yes, what was your score?
If No, when are you scheduled to take the GRE?
Please select the response that best describes your reaction to the following statements.  (1=Strongly Disagree, 5=Strongly Agree)
My primary reason for returning to school and pursuing this degree is to advance my career.
My primary reason for returning to school and pursuing this degree is to change careers.
My primary reason for returning to school and pursuing this degree is to re-enter the workforce and resume my career.
My primary concern is cost.
My primary concern is balancing personal, professional and education.
My primary concern is my ability to write at a college level.
Now these are just examples, obviously, but from these questions, follow up communications from email and the advisor (phone, in-person, personal email) can be consistent in message. 
Yes, this takes a little more planning than the typical email nurturing campaign – but [a] this is why you invested in the technology, [b] this is going to help the prospective student through the process so that you [c] enjoy increased enrollments and [d] increased word-of-mouth referrals.
Summary
Your success – the ability to increase enrollments from the number of inquiries – requires you to consistently deliver the right message and offer to the right person at the right time via the right channel in order to motivate the right action.
And that requires you to gather information and respond accordingly across all communications.
The challenge is that some portions of the process aren't capturing the data from the prospective student in a centralized storage area which causes others communications to be sent that are based on incorrect information.
The solution is:
Identify the information you need to help you qualify, prioritize and communicate more effectively
Identify ways to ask for and gather that information through offline and online means
Develop a communication plan that leverages this information ASAP
The most challenging part of the above is the development of the communication plan.  We suggest mapping out the process step by step, then testing and analyzing it before modifying it and repeating the process.
The best way to map a process is to get the right people in one room and talk through the process while one person draws it out on a white board or, better yet, uses Post-It Notes.  Be sure to focus on the possible response options for each contact because you want to map out what you will do (and won't do) based on the response of the prospective student.
Check out this short video on process mapping.

Patrick McGraw is VP of Higher Educaton Marketing Services and has more than 25 years experience in market research, competitive intelligence, business intelligence including database marketing and CRM, strategic planning, brand development and management as well as operations/campaign management. His work has consistently helped his clients and employers develop and implement more efficient ways to attract and retain profitable customers, enter new markets and launch new products. His areas of focus include the education, hospitality, travel and tourism, hi-tech, telecommunications, financial services, and retail industries on both the agency and customer sides.
Add Pingback
Please add a comment
You must be logged in to leave a reply.
Login »