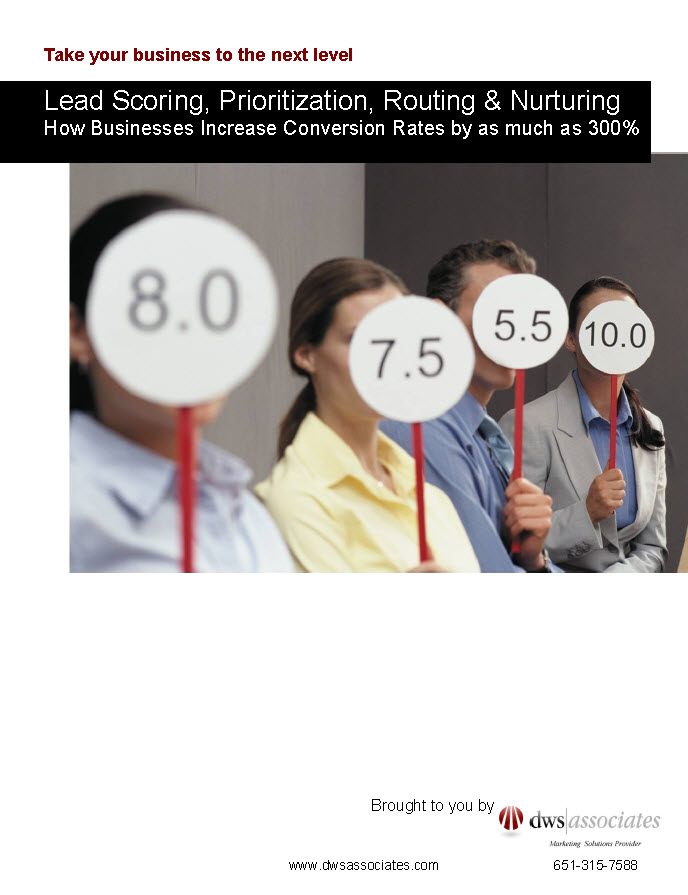 You must be logged in to save Bookmarks.
To find out more about our marketing applications, products and services, click here or call us today at (651) 666-0934.
White Paper - Lead Scoring, Prioritization, Routing & Nurturing
How business increase conversion rates by as much as 300%....Research shows that about 20% of today's leads will have an immediate need and the ability to buy your products and services. So what about the other 80%?
Please complete the form below to receive your white paper.  An email with a download link will be mailed to you immediately.  (Please provide work email or non generic email address.  Only the asterisk (*) are required.)