You must be logged in to save Bookmarks.
To find out more about our marketing applications, products and services, click here or call us today at (651) 666-0934.
SalesGen2020 Demand Generation Program Services

SalesGen2020 (the 2020 stands for the 20/20 vision required to see the real sales potential of leads and opportunities clearly). It is a lead generation optimization program. All marketing programs and tactics use direct response marketing practices and procedures to generate more high quality leads and sales with 20/20 vision of the marketplace.
SalesGen2020 Demand Generation Program helps you deliver a steady flow of well qualified leads. We work with you to develop sophisticated multi-channel, integrated direct response marketing lead generation programs.
With SalesGen202 Demand Generation Program, we can help fuel your sales team with high value pipeline of leads. 
What problems will SalesGen2020 prevent or solve?

Your lead generation efforts fail to generate "qualified" leads.
Your lead generation efforts fail to meet or exceed the projected number of leads.
Your lead generation program fails to generate an acceptable cost per lead or cost per sale.
Your lead generation program fails to convert enough leads into buyers.
Your lead generation program fails to consistently achieve key performance metrics such as sales/revenue, units sold, average order size, order frequency.
Your lead generation program fails to address the target audience's buying processes – leading to significant gaps and lost opportunities.
Your lead generation program fails to consistently identify the real decision-makers, resulting in lost time and missed opportunities.
You have no consistently accurate process for forecasting the quantity of leads you need to keep your pipeline filled, generating profitable revenue.
You're overspending on media/channels that fail to generate the quantity and quality of lead your program needs, at an affordable rate.
Your sales staff spends their time cherry picking.
What benefits can you expect to see as a result of SalesGen2020?

You can expect to see the following benefits from implementing our SalesGen2020 program:
Improved lead generation from digital and traditional channels -- lower costs; higher conversion rates; more sales; higher profits; and higher retention – repeat sales.
Optimized lead generation and conversion strategies to fill you sales pipeline.
Improved conversion rates for each step in the buying/sales process.
Reduced sales cycle time.

By optimizing the quality and quantity of leads going into your sales pipeline, you will increase the amount of time your sales staff is actually selling vs. managing the pipeline. In a study of how much time outside sales reps spent actually spent on sales activities, Pace Productivity Inc. found out that an average sales rep spends only about 22% (or 10,8 hours a week) of the time selling and 23% of the time on administrative tasks!

Increased productivity from your sales team.
Reduced number of lost opportunities.
Improved management of your sales pipeline.
Improved relationship between sales and marketing.
What does SalesGen2020 include?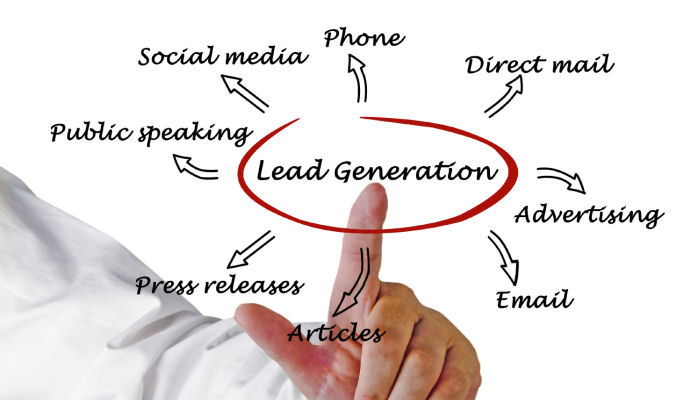 The program includes the following:
Identification and validation of the target audience / industry segments.
Determination of the potential size of the prospect/buyer universe.
Determination of the potential market opportunity for the target market and identified segments.
Development of audience profiles and personas.
Evaluation of media performance in terms of lead generation and quality. Are the media channels delivering the right types of prospects? Is there a qualitative difference?
Identification of the best source for leads. Which channels and / or promotional activities. Development of the media / circulation plans and budgets.

On and offline
The review/analysis addresses paid, earned, owned and social media.

Development of lead generation strategies, marketing and lead flow plans.

This is the plan that details every point of contact and every step in the process of walking the prospective customer through the buying cycle. It details who, what, when and how.

Development of messages and offers that drive prospects to engage. We make sure the messages and offers are generating the right type of prospects.

Offer development includes your product, product pricing strategy, any purchasing incentives, distribution, fulfillment, and the service components (e.g., buying terms, delivery options, guarantees, incentives, optional features, etc.).

Determination of the campaign elements

Online (including advertising, SEM, social media) and offline or traditional media
Event tie-ins
Sales promotion activities
Sales support programs / activities
PR tie-in

Development of the marketing calendar / contact strategy plan.

Develop the test plan.
Develop the rollout plan.
Develop the marketing budget for the program.
Develop the campaign pro formas and breakevens.

And, finally, analysis of the programs results.

Analysis of the test program results and fine tune programs before rollout.
Analysis of the rollout program results and make changes to future program tactics/activities.
Validation that leads are being appropriately treated for the buying stage they are in.
Optional Services:
The SalesGen2020 program assumes you have done the competitive market analysis, SWOT analysis, USP and positioning strategies; and if you haven't, we offer those and other services as options:
Conduct competitive scans and SWOT of key competitors.
Develop USP and positioning strategies.
SEO / SEM Audit with recommendations and plan.
Starting At: (Call for quote or complete the information request form in the contact us section for additional information and pricing.)