5 Ways to Increase Graduate School Enrollments by Leveraging Data
Nov 04, 2016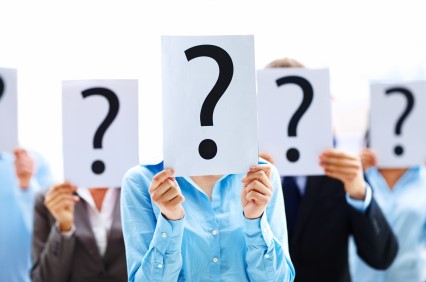 Searching for more effective ways to increase graduate school enrollments?  Here are a few that can work wonders…
Target those most like your successful Graduate Students. We've written about this approach before – check out this article for details.
Target your Undergraduates.  I know. I can hear the "No kidding" responses.  But having met with hundreds of your colleagues, I can tell you that there are a lot of colleges out there that aren't doing this for reasons that make absolutely no sense.
But you know they meet your requirements for graduate school.  You know that they were successful undergraduates.  And they know what it's like to succeed at your college.
So look at your best undergraduates and recruit them for your graduate programs!
Target your alumni.  Too many colleges stop trying to enroll those that have graduated from their pristine halls and focus on fundraising – and here we are in a world where life-long learning is key!  Invite those that graduated one or more years ago to your open houses.  Remind them that life-long education is key to their success and your college wants to be their solution to that need. 
You have the recent contact information.  You have their education performance.  You know where they work – and if that employer has a relationship with your college.  Use that data to your benefit!
Target local organizations.  The natural action of most colleges is to focus on a B2C audience but with graduate programs, go to your local government office, corporation and NGO and explain how your college can help them train and retain quality employees.  The time frame to get these agreements in place can be long – several months to a year – but when you negotiate an agreement where the organization is making a commitment to enroll a specific number/minimum of their employees in your college each term, it's worth the effort.  Remember that they need to make a commitment – an agreement where the organization has no skin in the game is typically worthless.
Start by looking at your alumni and current students.  Where are they employed?  When you start to see significant numbers of current students and graduates from local organizations, reach out and develop a relationship that brings more students into your programs.
Oh, and remember that within these organizations are potential subject matter experts and faculty that can help you ensure that your programs are addressing what employers want and need from graduates/employees.
Qualify and prioritize.  All colleges have limited resources, yet many colleges fail to ask key questions during the "Inquiry to Start Application" stage of the recruitment process and that costs them a great deal of time and money.
This one is worth diving deep into the weeds on because with one college we were able to help them reduce expenses by more than $300,000 while also producing a double-digit increase in the number of completed/submitted applications.
So, here we go.
Graduate School A has 10 graduate programs, and each term they generate 1,000 inquiries for these programs.  Each program has specific admissions requirements – an undergraduate degree from an accredited institution with a GPA at or above a certain level, and even a minimum score requirement for the GRE or GMAT.
Yet few will ask the prospective student about these issues.  They wait for the individual to submit their application package to see if these requirements are met.
Now, let's do a little math to see how costly this approach is for your college.
During the "Inquiry to Start Application" phase, the typical college will send emails and direct mail to the individual.  This requires the college to invest in CRM and marketing automation tools as well as hire staff that manages the technology, pulls the lists, writes the emails and direct mail and ensures the communications are produced and sent.
They will assign an enrollment counselor that attempts to reach the individual by phone and maybe even writes their own emails when they are unable to connect by phone and/or as a follow up to a phone conversation.
They will also host events on campus and off campus.  There's the cost of the room, promotion of the event, food and drink etc.
Bottom line, colleges are spending $100 or more per person to motivate them from "Inquiry" to "Start Application".
And then they see applications sit.  They see applications submitted that don't include all the required information because the person [ex] didn't graduate from an accredited institution.  Or didn't earn the required score on the GRE/GMAT.
So Graduate School A get 1,000 inquiries in the fall.  They spend $100 per inquiry, or $100,000.  Of those 1,000 inquiries about 10% will start the application process.  And 50% of those that start will submit a completed application.  That's 50 completed applications.
As I mentioned earlier, with one college, we helped shift the process so that the key questions were asked and answered earlier in the process.  We invested the resources on those that shared with us the information we needed – those that had earned their degree from an accredited institution with a GPA that met/exceeded our requirements. 
We invested in those that had taken the GRE/GMAT and earned a score that was equal to or higher than our requirements.  And for those that had not taken the GRE/GMAT, but were scheduled to take it.
And the result?  For this college, we helped reduced costs by more than $300,000 and there was a double-digit increase in the completed/submitted applications.
When you're ready to talk about how these tips can work for your graduate programs, give us a call at 651-666-0934 and let's talk specifics.

Patrick McGraw is VP of Higher Educaton Marketing Services and has more than 25 years experience in market research, competitive intelligence, business intelligence including database marketing and CRM, strategic planning, brand development and management as well as operations/campaign management. His work has consistently helped his clients and employers develop and implement more efficient ways to attract and retain profitable customers, enter new markets and launch new products. His areas of focus include the education, hospitality, travel and tourism, hi-tech, telecommunications, financial services, and retail industries on both the agency and customer sides.
Add Pingback
Please add a comment
You must be logged in to leave a reply.
Login »