You must be logged in to save Bookmarks.
To find out more about our marketing applications, products and services, click here or call us today at (651) 666-0934.
Student Retention Self Assessment
The student retention self assessment allows you to quickly, efficiently identify strengths and weaknesses in your student retention strategies, practices, processes and programs.  The self assessment consists of 6 Elements ranging from "Student Recruitment" to "Drop out Stage" - asking you to respond to 62 statements related to student retention.  This allows you to evaluate your retention efforts at very specific levels as well as overall.
Click the link below to use tool (You must be registered and logged in to view link).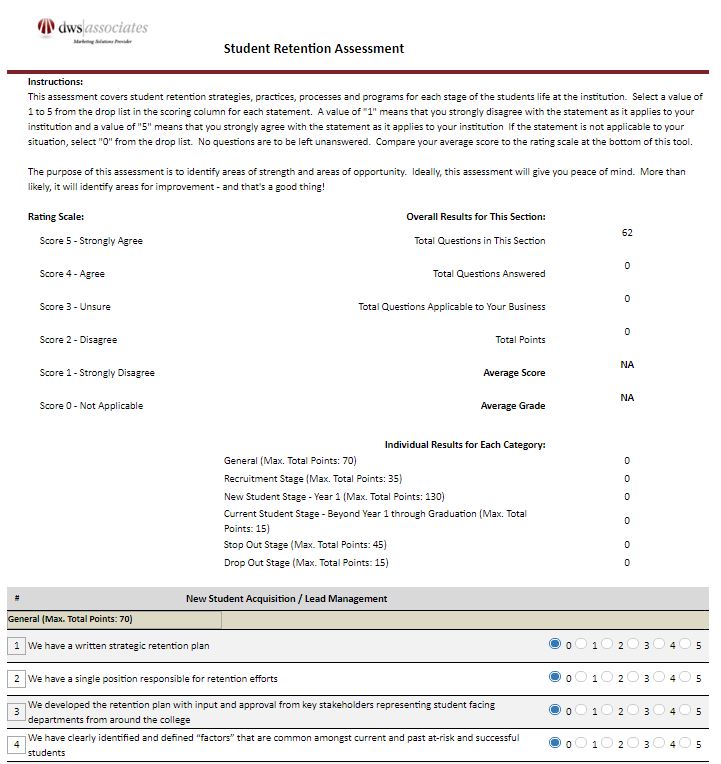 Suggested Reading